We have all the supplies that you need for DIY Christmas record projects! Check out some cool DIY Christmas record project ideas, then use our colored records to make Christmas decorations and gifts.  Make easy  DIY Christmas record projects like record bowls.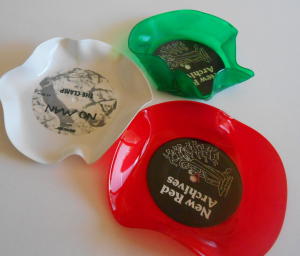 Mix and match red, green and white colored records for cool presents and party decorations.
Red and green split vinyl for cool DIY projects.