Wow!  Summer is already here.  It seems a bit early, but who can complain?  Brighten up your summer with colored record bowls.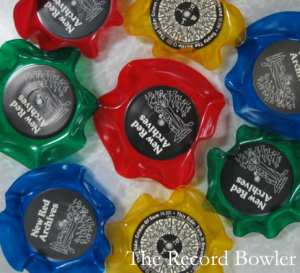 These colorful little record bowls are a great way to add color to your home for summer.  These fun little colored record bowls can be made from our colored records.  You can choose from red, yellow, green and blue.  They are great party decorations.
Group them together in a rainbow of colors to make a candy bar.
Colored record bowls are a colorful way to store your produce in a handy place on the counter top.
You can buy these bowls here already made and ready to ship.